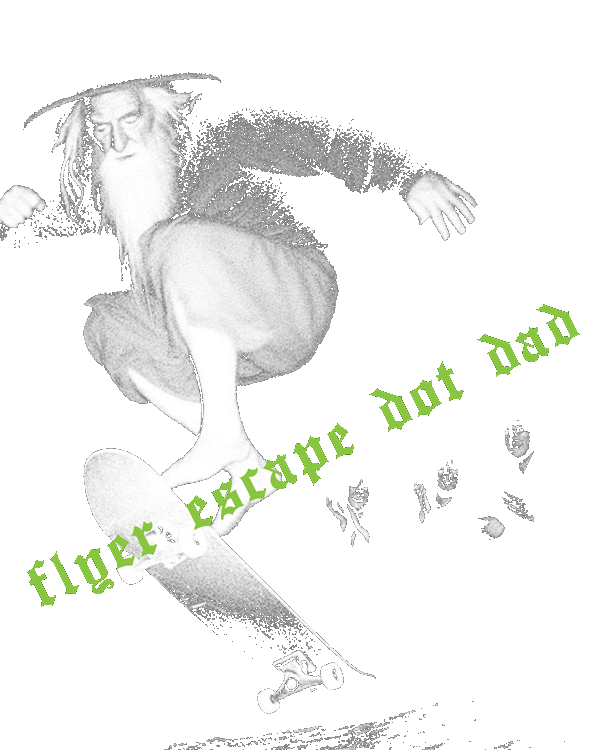 Welcome to Flyer Escape!
A doom-scroll free environment
CONGRATULATIONS! You have happened upon a big friendly pile of
FLYERS FOR UPCOMING PORTLAND METRO AREA (Vancouver, WA too!)
SHOWS AND EVENTS AND OTHER THINGS in order of date!

Shows are happening again!
Let the people know!
Website updated mid week ONCE a week.
Please submit all JPG IMAGES along with a short text description (band names, time, date, ages, cost) for events to shows@flyerescape.dad
NOTE: Events should have a way to get info that doesn't involve needing social media.
See a flyer? Send a phone pic!

I will do my best to post as much as I can, but remember, I am but one person...
See you in the pit!
PORTLAND, OR / VANCOUVER, WA
Click images to enlarge

December shows at TURN! TURN! TURN! More info

December events at DREAM HOUSE BAR

December shows at BLACK WATER

12/08 Open Improv hosted by Noah Simpson - Interstate Firehouse Cultural Center , 21+, 8-10:00pm, $5-$20

12/08 ENTHRONEMENT, Occult Blood, Entrain, Eneferens - High Water Mark, 21+, 8:30pm, $10

12/08 With Blood and Semen, Sleeping with the Earth, Tinkerbell, Translucent Envelope - Azoth, 21+, 8:00pm, $12

12/09 PDX LABEL FEST - Chapel Theater Annex, Milwaukie, OR, All Ages, 12pm-10pm, Free More Info

12/10 Mini Art Market - 1824 N Willamette, All Ages, 1-5pm, FREE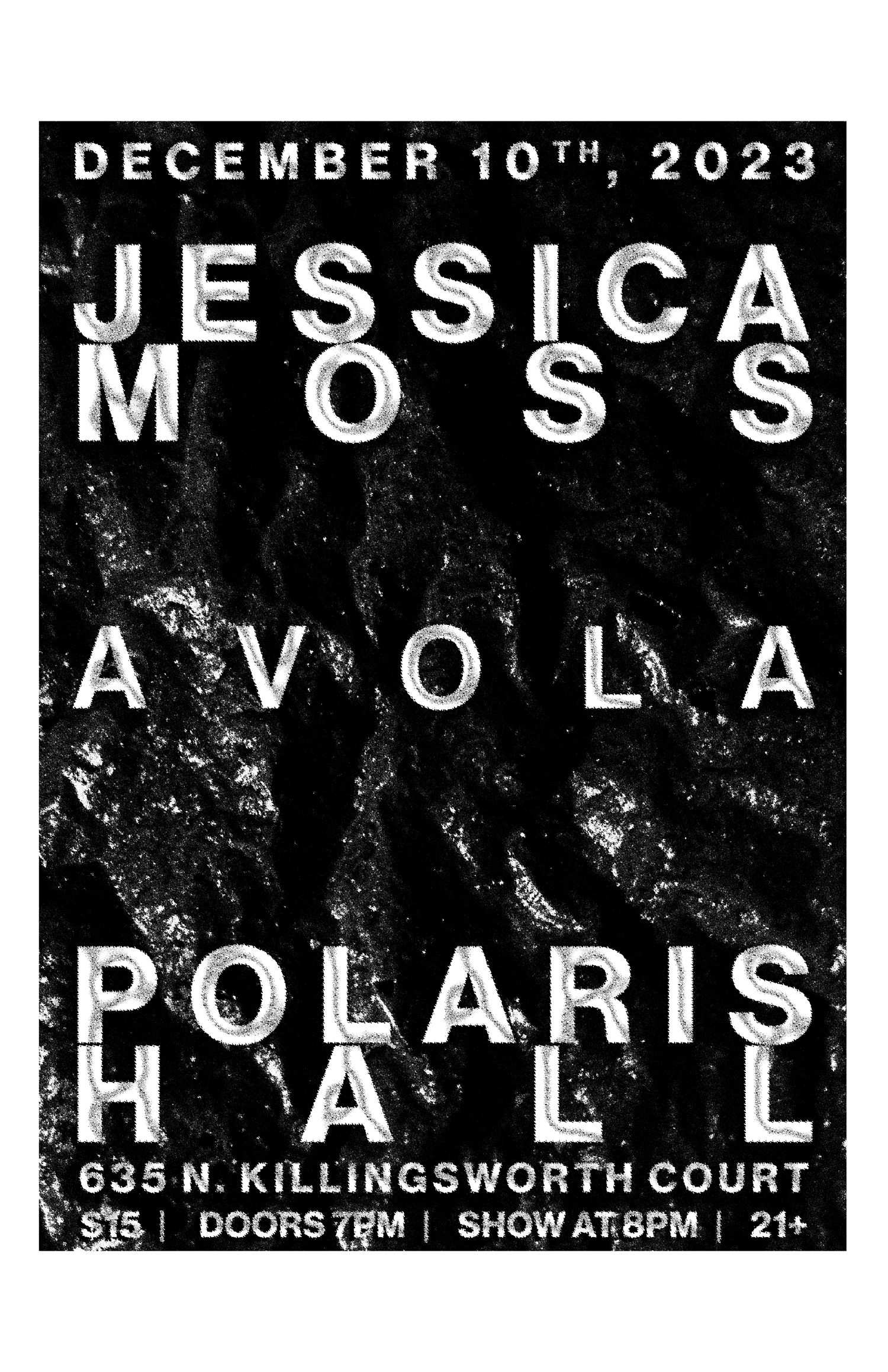 12/10 Jessica Moss, Avola - Polaris Hall, 21+ 7pm, $15 Tickets

12/12 Karly Hartzman, MJ Lenderman, Dan Wriggins - Mississippi Studios, 21+ 7pm

12/13 Karaoke with Road Hog B*tch - Dream House Bar, 21+ 8pm, FREE

12/14 FLX, Blaix, Pulse_Ox, Production Unit Xero - No Fun, 21+ 7pm, $10

12/14 Soda Jinx, Similar Damage, Flam!, Flying Whammy - Dante's, 21+ 8pm, $10/$12

12/15 Bell Witch, otay:onii, The Keening - Star Theater, 21+ 8pm

12/16 Suck The Balls - Back 2 Earth, 21+ 10pm, $5

12/16 Mini Blinds, Lo Fives, Dog Daughter, Mr. Boy - Swan Dive, 21+ 8pm, $10

12/16 Baby, Lite Drama, Nolid, OTHRWRLD - Back 2 Earth, 21+ 10pm, $5

12/16 - Don & The Quixotes, Howie & The Hotknives, Panthervision, DJ Derek Smith (KMHD) - World Famous Kenton Club, 21+ 9pm, $10

12/18 - Black Belt Eagle Scout, Mount Eerie - Polaris Hall, 21+ 6pm/9pm, $15

12/19 James Staub, Negative Concord, Derek Hunter Wilson - No Fun, 21+ 8pm, $12

12/19 90's Music Video Night - Dream House Bar, 21+ 8pm, Free

12/20 Developing Vision Workshop 4-8pm, Live Music Nick Podgurski, Broken Crow, Unity Garnish, DJ Roadhog B*tch - ILY2 Gallery LLOYD CENTER MALL, All Ages, 4pm-10pm, $11-$88

12/27 Merry Punkmas 2023 - Misfits Bar, 21+ 7pm, $10-$15

12/29 Spatulas, Holt Bodish, Lucas Gunn - Zero Wave, All Ages, 7pm, $10

12/29 BEACON, CHRIS BOWER, DANN VILLA, DOM PARAGON, KENNY K, SUBSKATTA - $5-$10, Loowit Brewing Company, Vancouver, WA, All Ages+, 6pm

12/30 Collate, Shop Regulars, Odor Eater - Kenton Club, 21+, 8:30pm, $10

01/14 The Tenses, Kole Galbraith, Avola, Personality Test - Leaven Community Center, All Ages, 7pm-10pm, $10-$20 NOTAFLOF

02/10 Name Forms, Nathanael Hill, Elrond - Ronald Records, Vancouver, WA, All Ages, 5-8pm, Free

02/24 Risk, Fool's Game, Slime, Street Policy, These Fucking Hands - Bridge City Sessions, All Ages, 8pm, $15

03/04 Alessandro Cortini, Amulets - Holocene, 21+, 8pm
EUGENE
Sadly, nothing here.
CORVALLIS
Sadly, nothing here.
OTHER ZONES
OLYMPIA/SEATTLE Pants on Flyers

SEATTLE Seattle Noise

PNW Metal Calendar

BAY AREA Flyer Mire, The Mothership Connection and The List

NEW YORK NYC Noise

PHILLADELPHIA Play In Possum and Philly Shows

PITTSBURGH Arcane City

COLUMBUS, OH Cringe

COLUMBIA, SC Big Sound and Capital City Cola


LINKS

Freeform Portland
Repeater Radio
Shady Pines Radio
Intro To Rhythm
Lower Grand Radio
The Lot Radio
Pirate Cat Radio
Dublab



From a different zone and want to learn how to make your own flyer page? Send a message!

Save yourself from the perils of SOCIAL MEDIA!!



FREAKS don't need the internet, the internets need US!